This unique Sterling Silver Faith Bracelet is handcrafted with premium grade 925 Sterling Silver that will not rust or tarnish. There are no fillers or added materials, It's pure Sterling Silver giving it the smooth shine and finish you see here.

Then finishing the look is a handcrafted faith charm at the end along with a special engraved message on the inside of the cuff "Let your faith be bigger than your fears." This open ended bracelet fits any wrist making it a great gift, click here to view the product.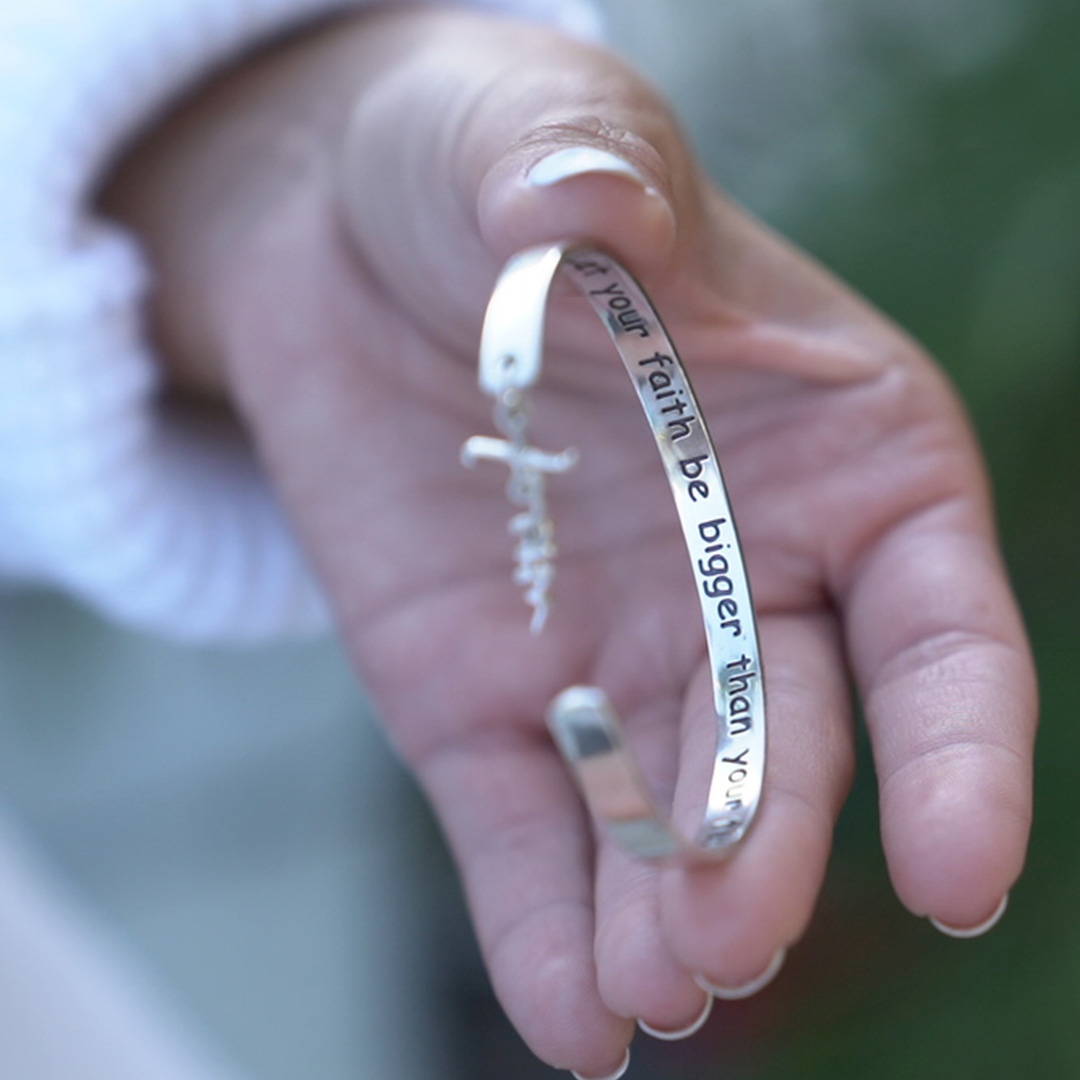 OPEN ENDED, FITS ANY Wrist.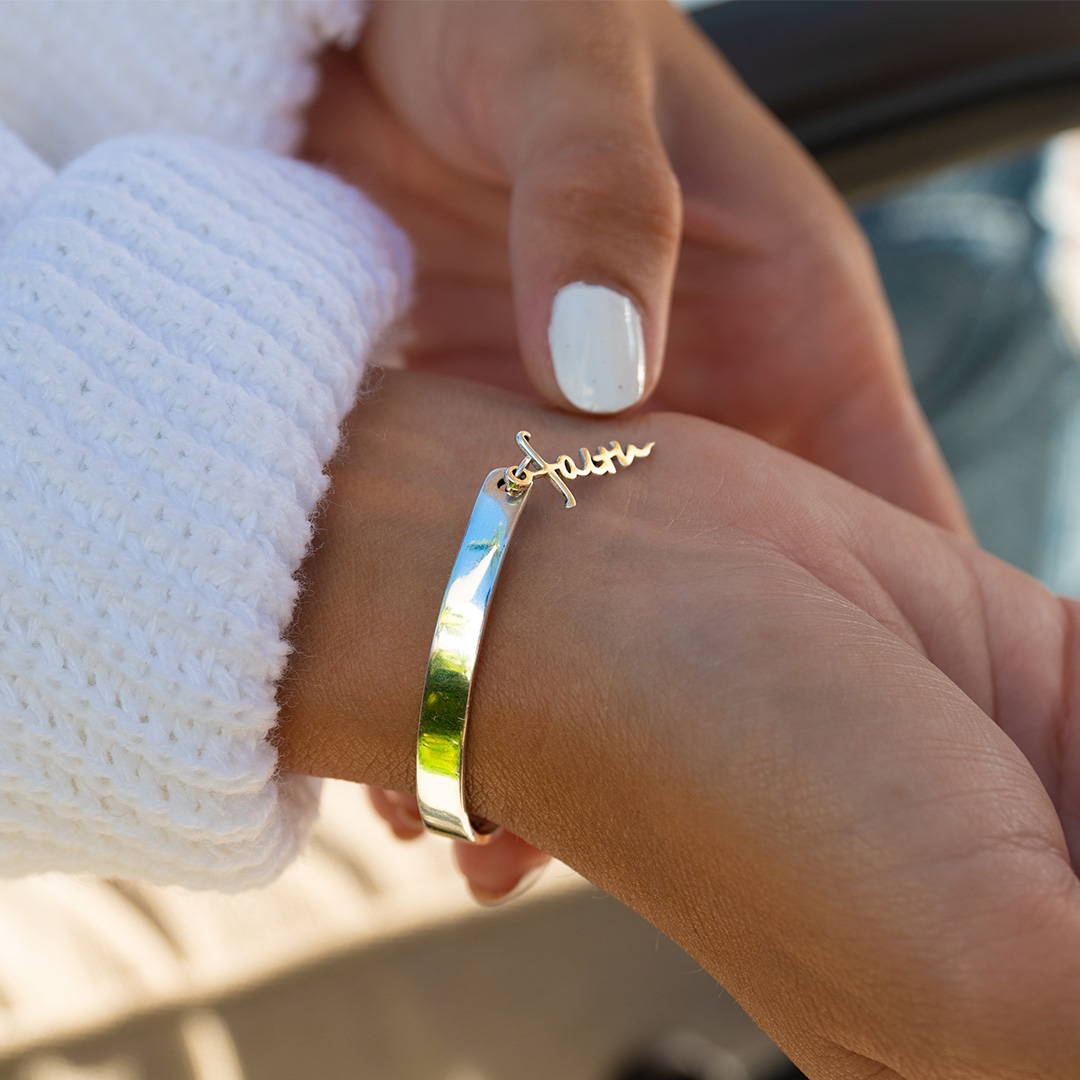 Open ended, fits any Wrist.
- Handmade pure sterling silver cuff bracelet and charm

- Open ended, easily fits most wrists.
- Black lettering is engraved so it doesn't fade
Please Post Your review, Thank you!