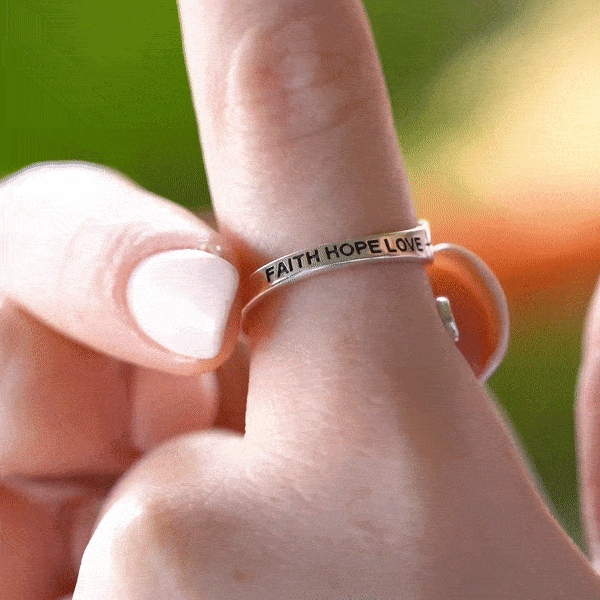 Will this piece tarnish? Will this turn my skin green? Nope!
This piece is handcrafted with the premium grade 925 Sterling Silver that will not rust or tarnish. There are no fillers or added materials, It's all pure Sterling Silver from the chain, to the pendent which gives it a smooth shine and finish. This special piece makes for a perfect high quality gift that is both durable and long lasting.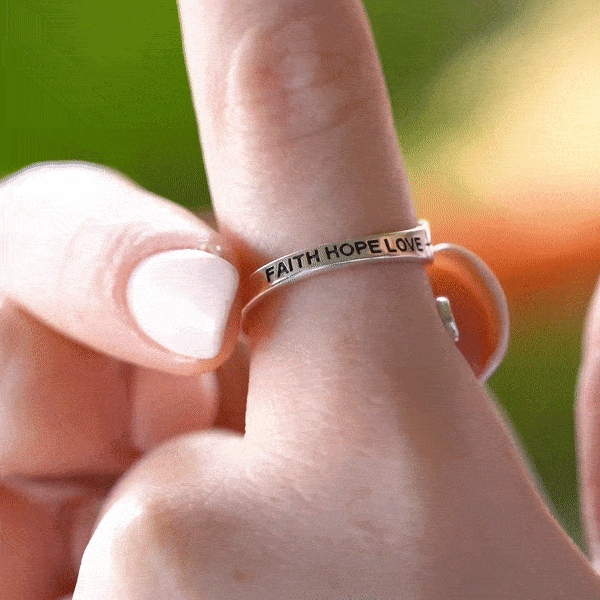 OPEN ENDED, FITS ANY FINGER.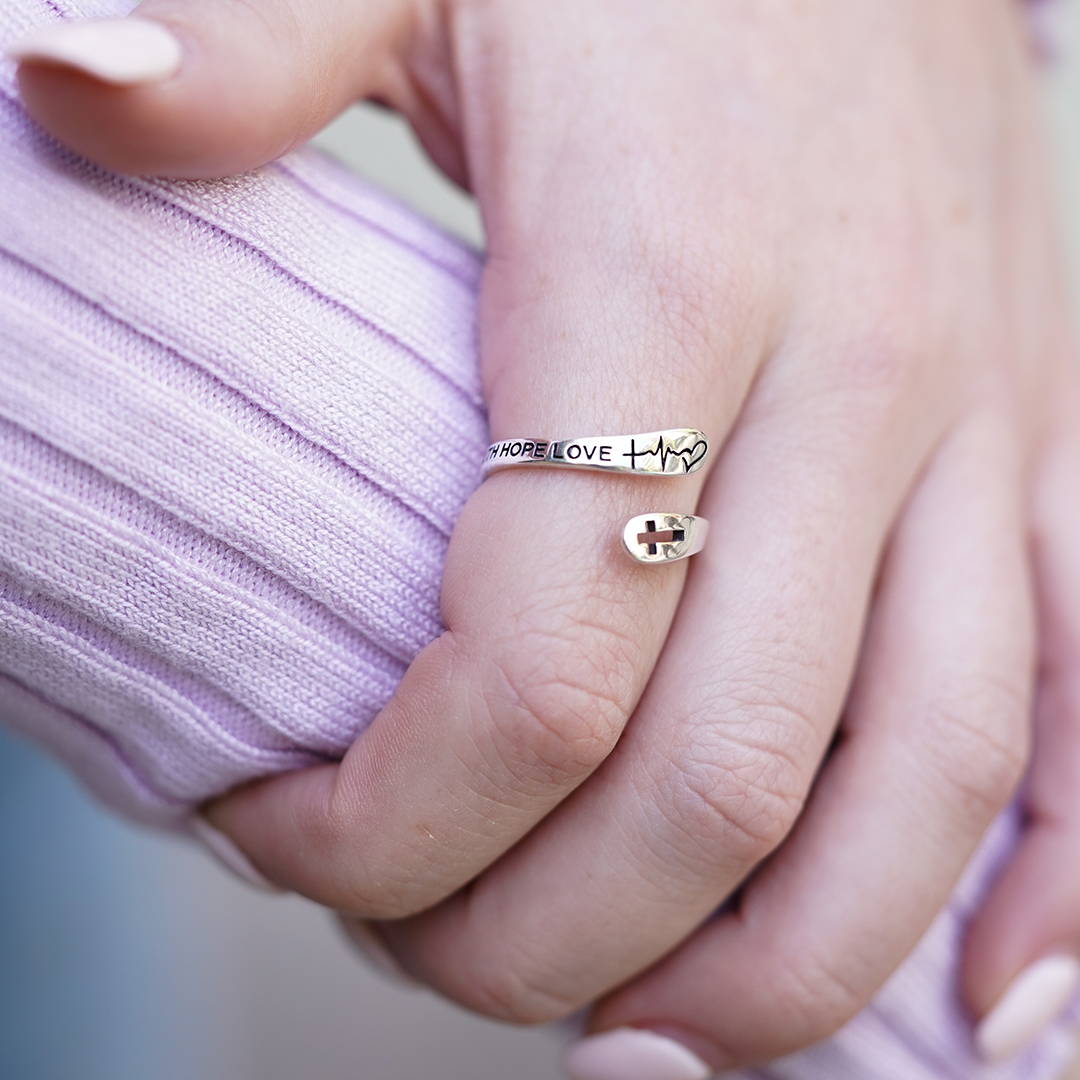 OPEN ENDED, FITS ANY FINGER.
- One Size fits all with an adjustable open ended fit.
- Individually hand made with Cross Carved
- rounded flush edges so the ring doesn't get caught on clothing, and can be worn all day!
Please Post Your review, Thank you!
FREQUENTLY ASKED QUESTIONS
Where do your products come from?
These are designed and shipped right here in Phoenix, Arizona! You can receive your order in 3-5 days or sooner depending on the shipping options available and your destination! :)
What is your return policy?
If you are not 100% satisfied with your Sterling Silver Necklace, return it for a full refund within 30 days of purchase.
Will this Tarnish or Turn green? What metals are in this necklace?
The ring is made with exceptional quality. This is a genuine 925 Sterling Silver piece that has no Nickel or other impurities to cause the jewelry to tarnish easily or become damaged.
Don't Delay! Order Yours!